Welcome to AAMI
Announcements!
Partner Links
We impart the knowledge of African American musical traditions and our contributions to the world to children, youth, adults and seniors by providing comprehensive instruction in  Jazz, Blues, R&B, Gospel, Hip Hop, Classical and Negro Spirituals.
We offer 1/2 hour lessons at $74 per month in: piano, flute, saxophone, clarinet, trumpet, drums, guitar, bass, violin, cello and voice. Our comprehensive lessons include training in music theory, ear training, and jazz improvisation.   Students are between the ages 5 and 80 years. Hip Hop Production is offered as a group class on Saturdays only at $25 per 90 minute class. There are 10 classes in a term.  Special tutorials in music industry, ear training, music theory and jazz improvisation are also available.
Rolling enrollment.  There are three terms. Fall Term is from August to December. Winter Term is from January until April.  Spring Term is May through June.
Hours: Monday – Thursday from 4PM until 8PM Saturdays from 10 – 4 PM.  We are closed during July and August.
Contact Us:
412-241-6775
7131 Hamilton Ave.
Pittsburgh, PA. 15208
Enrollment: Cecilia Coleman
Program Information & Bookings: Pamela Johnson
The Afro American Music Institute is a 501(c)3 charitable organization. You tax deductible contribution keeps our lessons and programming including The Boys Choir Of Pittsburgh and the Youth Jazz Lab affordable. Please consider a one-time or monthly donation in any amount.
 Pondering With Pamela Productions
presents
AAMI Celebrating 30th Anniversary featuring: AAMI Boys' Choir "Through the Years"
Now airing on PCTV.  That would be Comcast channel 21 or  Verizon chanenl 47 or
1. Go to the PCTV website: www.pctv21.org click on "see listings here"
2. Program listings now appear on the Comcast interactive channel guide

Airdates
Monday 6/10/2013, 1:00 PM, Channel PCTV
Tuesday 6/11/2013, 12:00 PM, Channel PCTV
Wednesday 6/12/2013, 7:00 AM, Channel PCTV
Thursday 6/13/2013, 9:00 PM, Channel PCTV
Saturday 6/15/2013, 1:00 PM, Channel PCTV
Summer Youth Intensive, 
July 1 – 12, 2013 from 9 AM until 3pm
Sign up now for two wonderful weeks of musical instruction for dedicated students!  During each fun-filled day, youth will benefit from instruction in Music Fundamentals, Improvisation, Voice, Keyboards and African Drumming & Dance.  This two week session will culminate in a performance.
Registration Fee: $25.  Tuition: $200 / Partial scholarships are available.
Registering is easy!  Call, Snail Mail or Email the following information to aamusicin@aol.com
Checks / Registration Info should be sent to:
7131 Hamilton Avenue, Pittsburgh, PA. 15208
Put "Summer Intensive" on the Memo
INFO NEEDED FOR REGISTRATION
Parent / Guardian Name,
Address,
Home telephone number
Emergency Contact
Child(ren) name, age, school affiliation
.
A very special thank you to all who supported AAMI by participating in The Pittsburgh Foundation's 2012 "Day of Giving" .  Your support is greatly appreciated.
$7,046,383 was raised by individual support plus $750,000 match to support Pittsburgh area nonprofits with $7,796,383 in the 2012 Day of Giving!
For more information click on picture below.

Afro American Music Institute
Open House
@ AAMI – 7131 Hamilton Ave Pittsburgh PA 15208
AAMI invites you to come visit our facilities. Come join us and celebrate 30 Years of our rich legacy of music education and entertainment. Have a tour, meet the founders, the faculty, the staff, the board members and youth and adult students. Come see the newly renovated loading dock which will serve as the multi purpose room for upcoming events, recitals, meetings, rental space and more!
Performance Schedule
Founders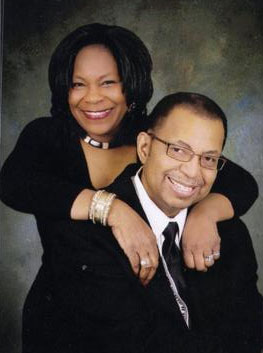 Dr. James & Pamela Johnson, Founders of AAMI
For more information
call (412)-241-6775
or visit our website at
www.afroamericanmusic.org

Calling All Senior Citizens
Group Classes Now Offered!
Voice & Piano
A wonderful opportunity to learn and socialize, bring together sounds and sensational seniors
Tell a friend and meet new friends!
ENROLL NOW
Don't Delay, Inquire Today!